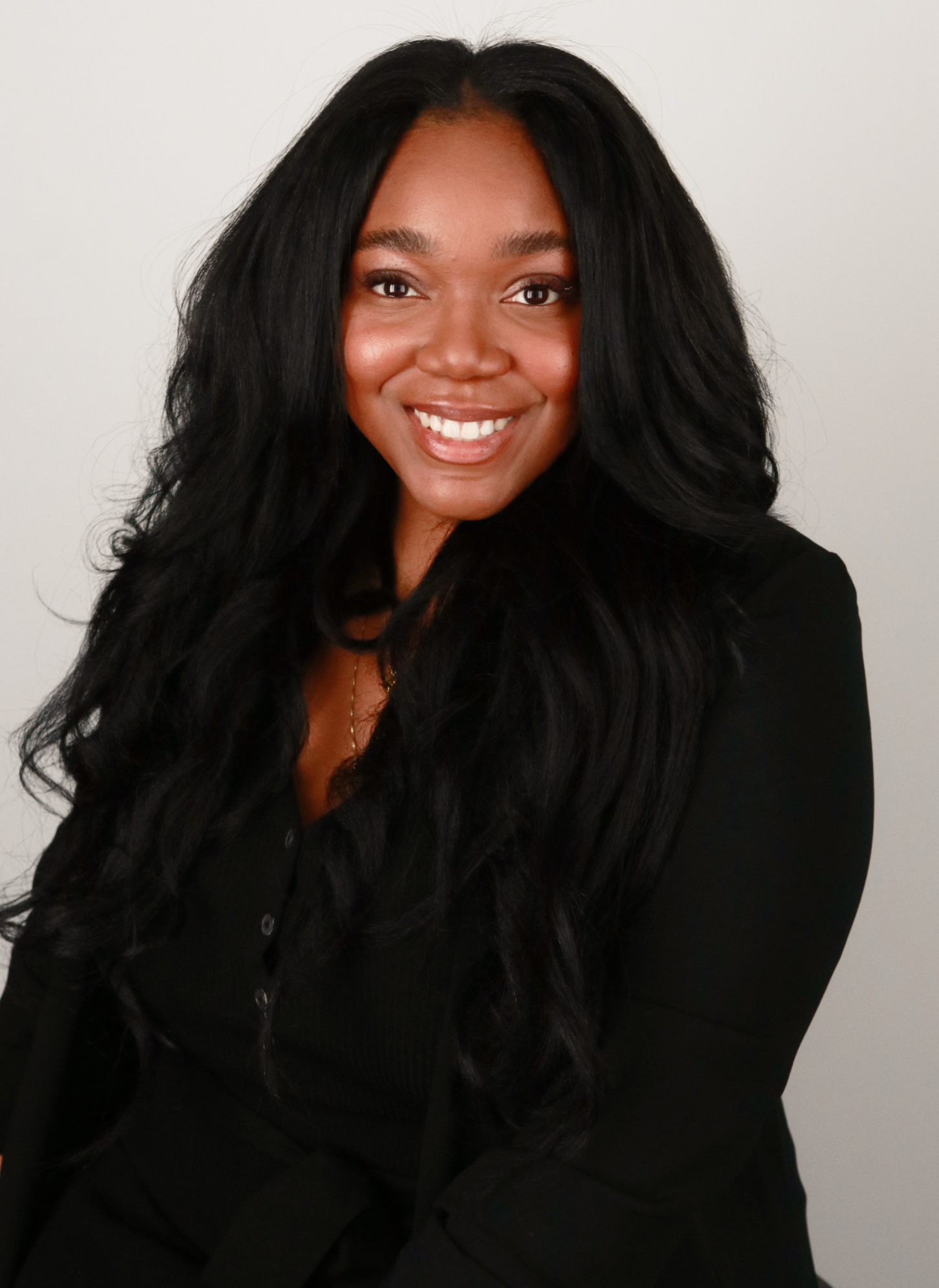 Chloe Cauley
UX Researcher
Root
The main objective of this study was to evaluate the usability of the onboarding flow, from the landing page to checkout.
Objectives
To look at Root's overall onboarding flow and assess usability within auto quote customization (selection of coverages, such as comprehensive and collision) and checkout experience.
Results
Respondents were repeatedly unaware of the test drive, which showed variations of the flow (with and without those 3 additional test drive screens due to the staging environment.)

While the overall onboarding experience was considered easy to use, checking out left many participants with questions.

These results prodded UXR to delve deeper into the onboarding flow, and to conduct unmoderated usability testing on a new problem that arose, with the removal of the test drive screens..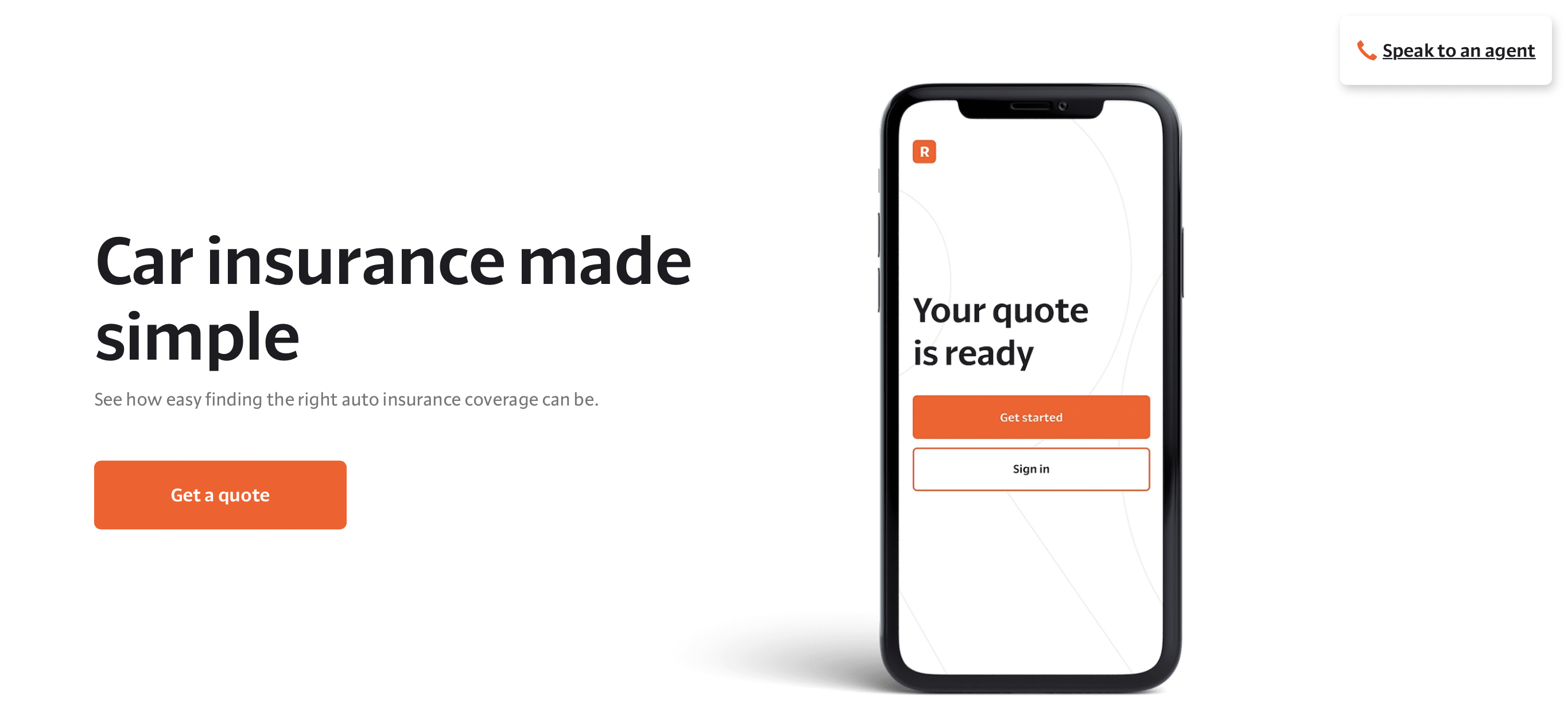 Interviews
Interviews conducted on desktop, moderated via staging, then unmoderated via UserZoom with a larger group of participants shown two different prototypes. This study began as an exploratory effort to gauge perceptions, thoughts, and feelings on Root's onboarding flow as a whole. However, due to glaring usability issues found during moderated interviews, this pointed to a need for greater usability testing.
For context:
Eight participants in total for moderated interviews.

All participants identified as having auto or auto + home/renters insurance, as they have recently shopped. They were all within the US, currently insured and were the sole decision-maker in their households, or shared that responsibility.

Themes of not having confidence and in general of being unsure of what to expect next emerged, as most could not recall what their original auto quote was, or the difference. Also, they had little to no understanding of how the test drive would impact their auto quote.

Overall sentiment, information comprehension, and ease of use were my guiding metrics for the next round of unmoderated usability testing.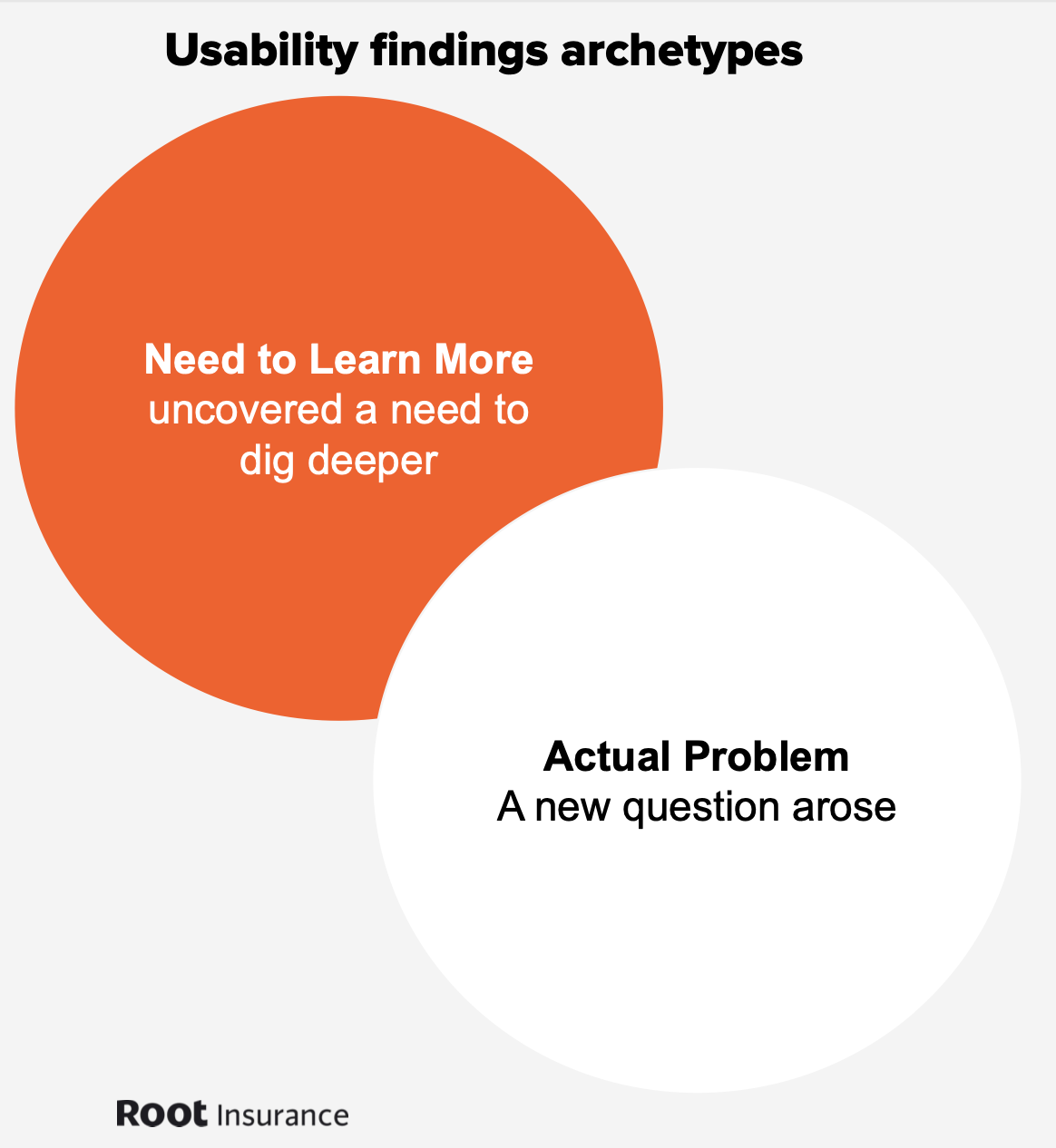 Usability Testing
There were clear themes emerging within moderated interviews, that were further validated by unmoderated usability testing.
Key Insights
The participant sample for unmoderated usability testing was 20 participants. 1/2 saw an alternate version with more information surrounding the test drive, and what they would experience.

A clear need for more context, more information, and navigation.

Half of the participants who saw the onboarding flow without the test drive screens wished that they had more information around the test drive.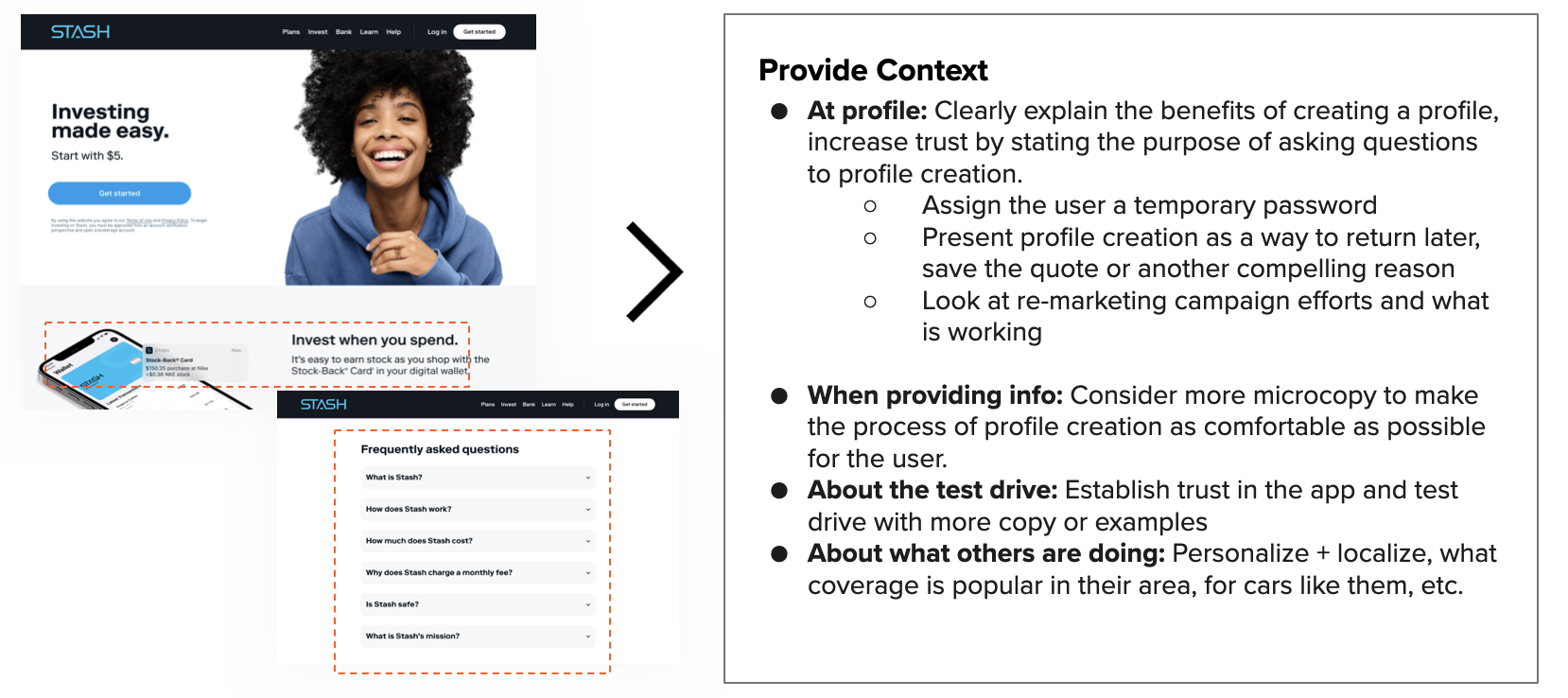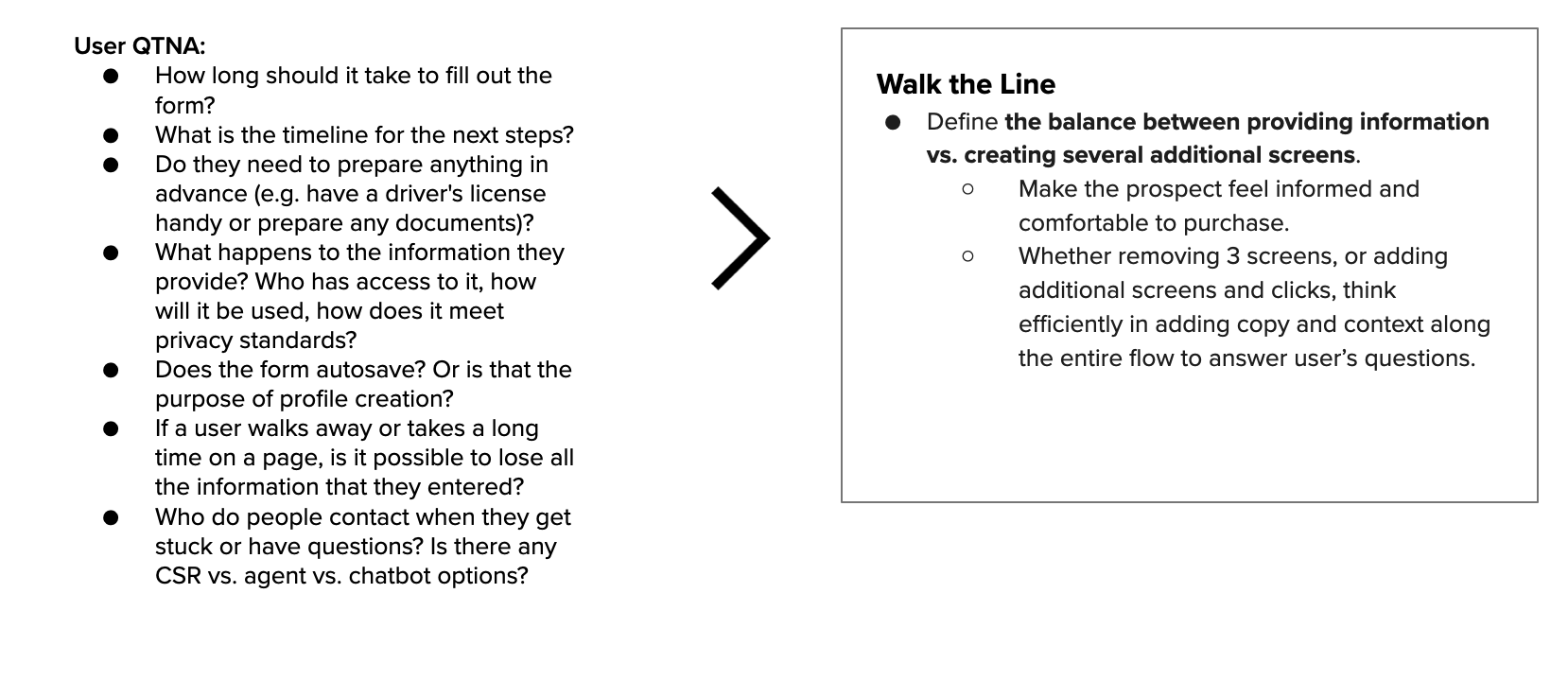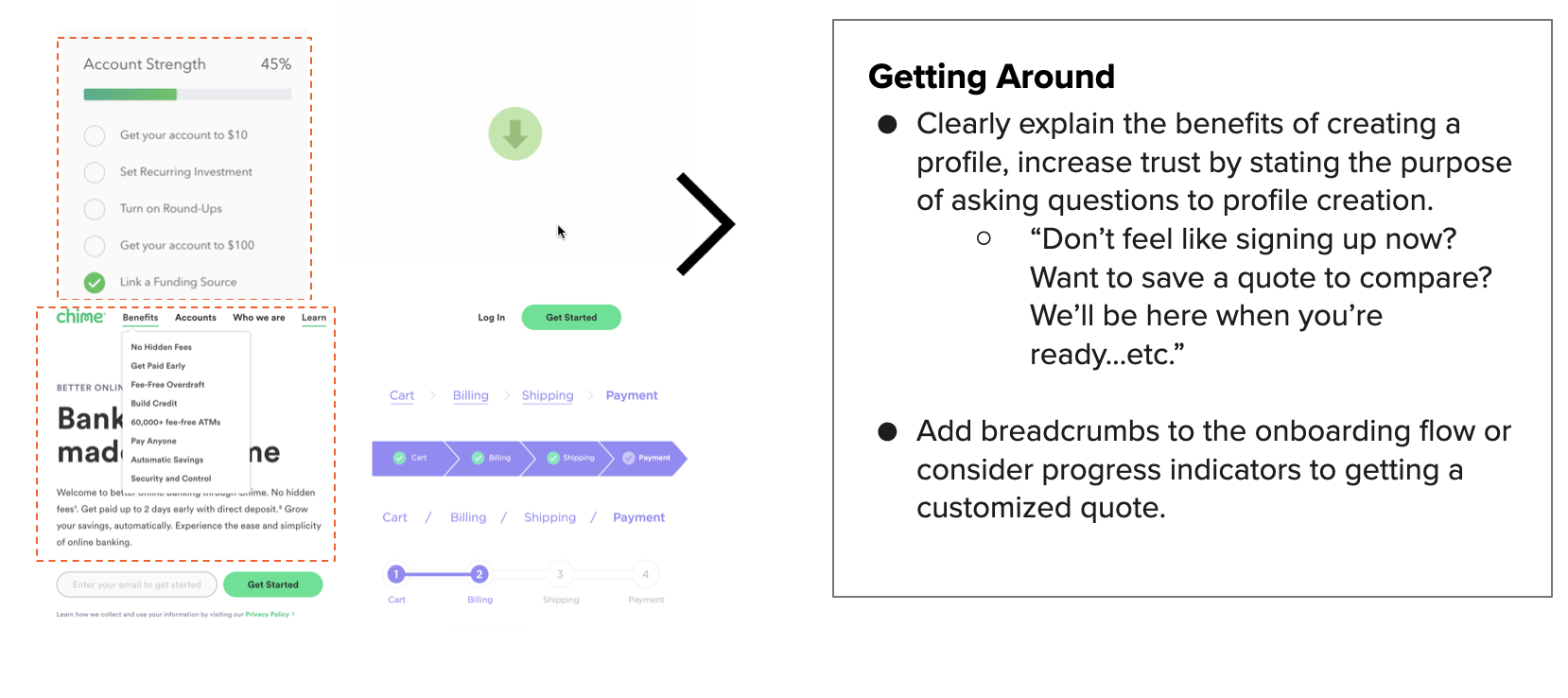 What we learned:
A competitive usability benchmark was needed to better understand where Root stood against the market as a whole.
Additional features added to the roadmap:
Provide context meant including an explainer text, be transparent and honest why we ask certain questions as they pertain to insurance.

Walk the line by including information that's relevant to the prospect, even if it increases friction, not all friction is bad.

Getting around by adding basic usability features, such as a progress bar to orient and navigate the users.